Thank you to all who made the 2014 Halloween Fundraiser such a big success!  To view more pictures from the Zombie Apocalypse, taken by volunteer Jeremy Horowitz, click here. 
Get ready for Zombie Apocalypse 2015! Tickets go on sale in mid-September at the library's checkout desk. Get your teams together now for the event which will be held on Saturday, October 24 at 8:30p.m.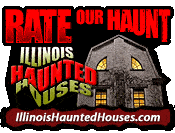 What is the Fremont Public Library Foundation?
The Foundation was formed in February of 2006 for the purpose of seeking private sector support for maintaining high quality materials, services and programs at the Fremont Public Library.
Who are its members?
President: Ed Pieklo
Treasurer: Joe Checkon
Secretary: Adrienne Buckingham
Diane Pieklo
Joan Hornby
Sarah Armstrong
Judith Konnerth
Merle Nadick
Barbara Bonier
When does it meet?
Foundation meetings are held the second Tuesday of every month at 5 p.m. in the library's Sally LaMagdeleine Board Room.
How can I get involved?
You may contact the Foundation Board by calling (847) 918-3243, or by attending a meeting. Volunteers will be needed for future fundraising activities, which will be promoted in the library's newsletter and at the library.
How can I donate to the Foundation?
Donations may be made via check or cash by completing this form and returning it to the Foundation by mail or in person at any service desk at the library.  At this time credit card donations must be made in person at the library's Checkout desk.  Please contact the Foundation Board or the library director, Scott Davis, at (847) 566-8702 with any questions about planned giving and other forms of gifts.