Helping those affected by the flood
Library Partners
Raising a Reader Lake County
Museum Adventure Pass
Click here for full details, lists of participating museums and pass availability. The library has a limited number of passes ava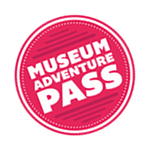 ilable for each location each week and we cannot hold or reserve passes. You must have a valid Fremont Library card to get a pass from our library. The pass expires 1 week from the day it is printed. Please call 847-918-3225 for more information. Passes may be obtained at the Reader's Services desk.  Now featuring Legoland Discovery Center, one free pass with one paid admission (worth $20).
The most popular locations at Fremont Library are: Brookfield Zoo (admits 2), Chicago Botanic Gardens (50% off parking for 1 vehicle), and Lake County Discovery Museum (admits 2).
The large museums in Chicago are NOT a part of the Museum Adventure Pass program, but these museums offer free days throughout the year. Click on the museum name for their free admission days. Field Museum, Shedd Aquarium, Art Institute, Museum of Science and Industry.
GuideStar.org. This reputable site gathers and disseminates information about every single IRS-registered 501(c)(3), providing information about each nonprofit's mission, legitimacy, impact, reputation, finances, programs, transparency, governance, and more. GuideStar is not a charity-evaluation tool or a watchdog group but rather an entirely independent and neutral source. When you've got patrons asking you for facts and figures about nonprofit organizations.  
Oaklee's Guide - the popular free guide is now available online only.